A name sign is given by deaf people to a person, organisation, company, event, brand or place. Rather than completely fingerspelling a name, one compact sign is used, which is part of deaf culture.
Over the past months, SignON was given three different name signs by deaf people in Europe. On 24 May we presented these three options on our social media channels and asked our followers to vote for their favourite sign. We then picked a winner. Are you curious? Check the video below and find out which name sign was chosen!
The SignON project now having a name sign means that it is being talked about within the deaf communities. We are delighted about this because we attach great importance to the co-creation process with our target groups within our project.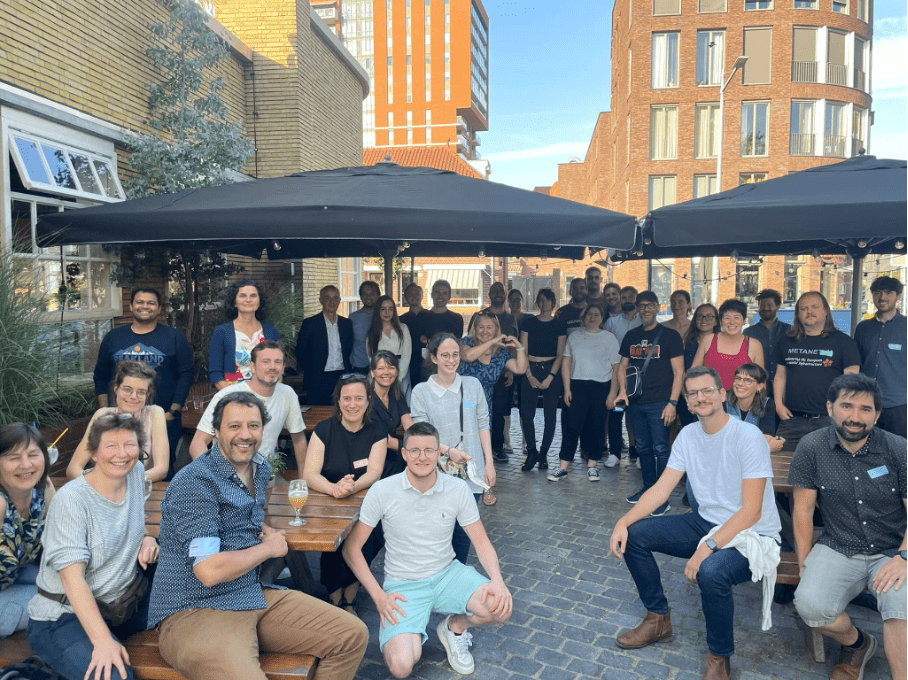 After several local face-to-face meetings in recent months, the entire SignON consortium gathered for the first time on the 15th and 16th June in Tilburg University (The Netherlands). It was a very pleasant experience to meet everyone in person, to give and/or attend presentations, to discuss and brainstorm, and of course to have a nice dinner together! Worth repearting!
On the 28th of March we organised our 4th internal seminar. Rachel Moiselle (Trinity College Dublin) updated us on Depiction in Irish Sign Language. Depiction is a linguistic phenomenon which is defined as the ability to provide information about what an entity/event is like. Rachel shared the first research results on new vocabulary in Irish Sign Language, which is developing at high pace especially in the fields of the COVID-19 pandemic, STEM, politics and race/ethnicity. The research on new vocabulary includes a depiction analysis, in which various depiction strategies using were defined using a gesture studies approach. The first analysis results show a high incidence rate of depiction. In a next research phase, data analysis of the new terminology will be continued, as well as the role of depiction within this. Depiction strategies are also important to define for the purposes of the SignON project. As sign languages are embodied and multi-model, they are an interesting research object with regard to machine translation. Thanks, Rachel, for the interesting lecture on new vocabulary and depiction.